WordPress Security Made Simple & Easy
Privacy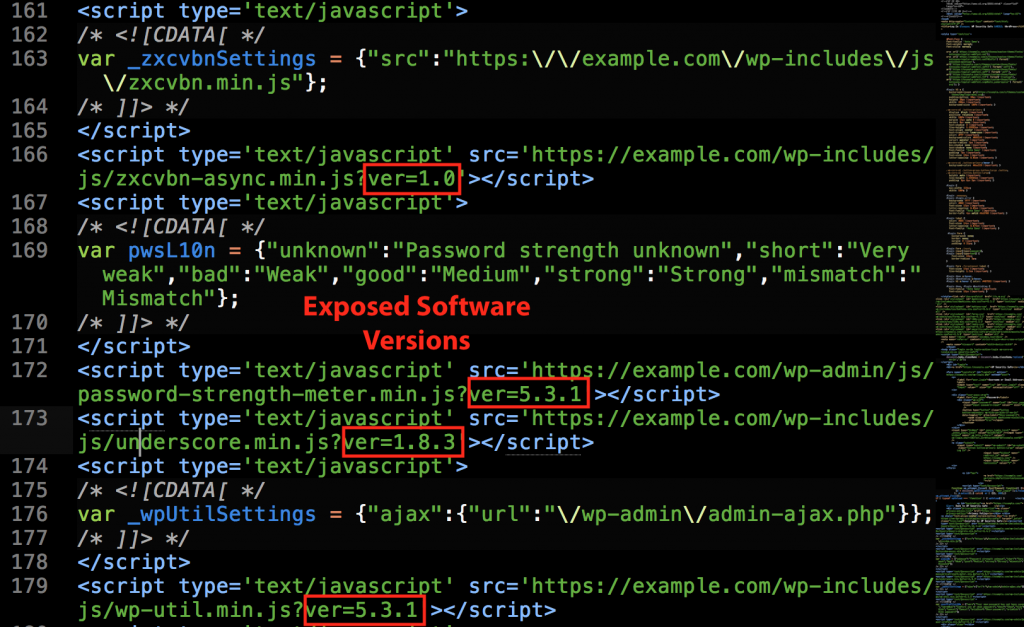 Prevent Information Leaks
Privacy is the first step of website security. Attackers will target your site once they have detected particular versions of WordPress core, themes, and plugins that have known vulnerabilities. WordPress leaks this type of information in the source code making your website an identifiable target. Even worse, WordPress will leak information such as the list of usernames in the database. That information makes it easier for someone to target a specific user account.
File Protection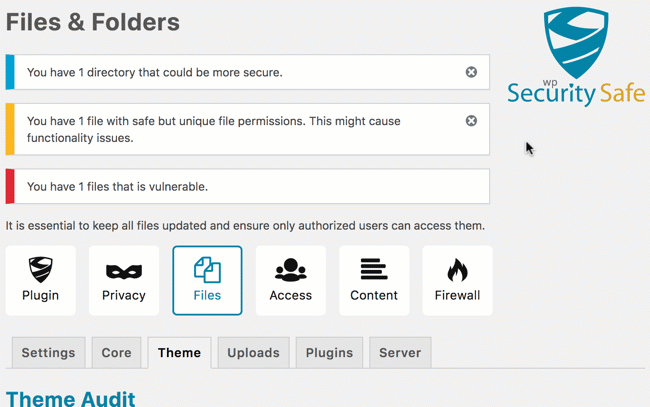 Your website has of many files and directories which have "permissions" intended to restrict access. You want visitors to view files without the ability to modify them. If your website gets moved to another hosting service or even has routine website software updates, these file permissions could get changed and accidentally put your website at risk. Use WP Security Safe to secure your files quickly and easily and ensure they stay that way.
User Access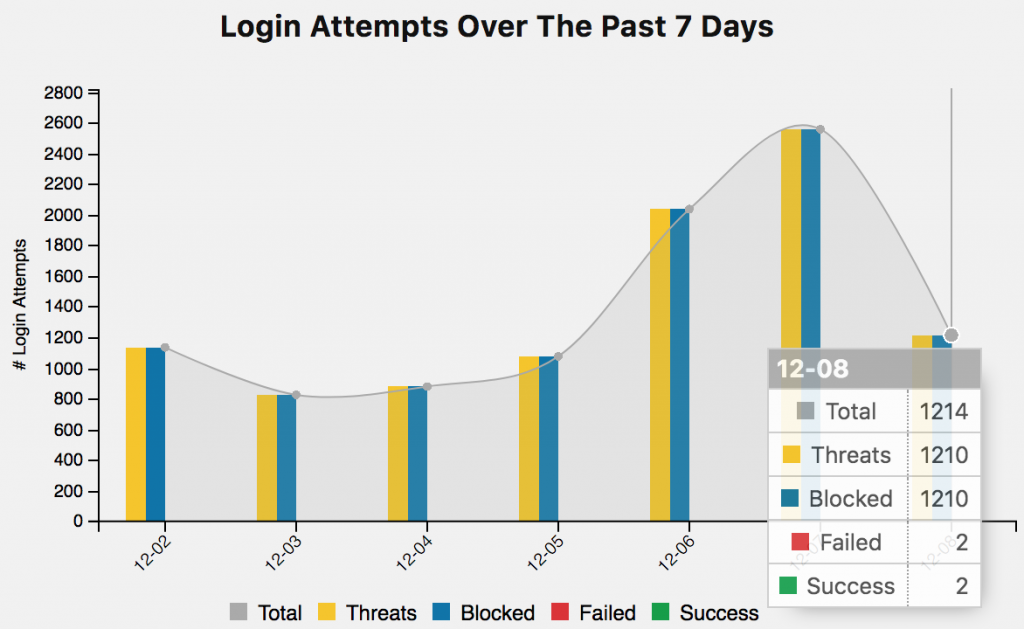 Detect & Block Malicious Login Attempts
Malicious bots and hackers are trying to break into your website using brute-force attacks. Detect and block the majority of these attempts by installing WP Security Safe. This plugin is preconfigured to work immediately once its installed and activated. A detailed log of these attempts will also be available for review.
Firewall
The firewall automatically detects threats and blocks them. If you notice activity in the login or 404 error log that appears to be a threat, you can blacklist the associated IP address to stop further attempts.
Content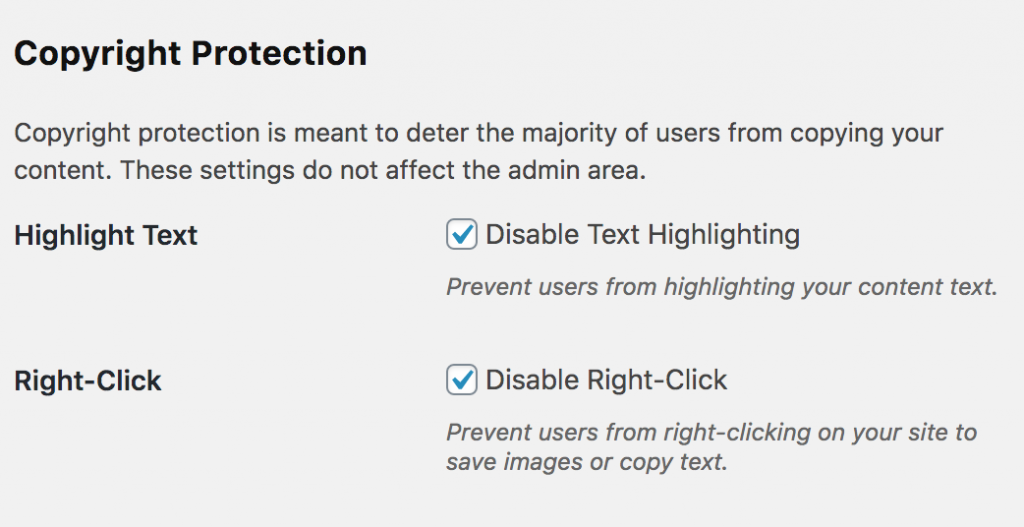 Protect Content
You have spent a lot of time crafting the perfect content for your website. Your visitors love your content, but so does your competitors. Use WP Security Safe to make it difficult for your competitors to directly copy your content with a few strokes of the keyboard. Disable text highlighting and disable right-clicking on your images. There's no way to truly prevent someone from copying your content, but it shouldn't be easy to do.
---
Frequently Asked Questions
Q. Will this WordPress security plugin slow down my site and server like other WordPress plugins?
A. We monitor WP Security Safe's load performance using the latest application performance monitoring software and tune our code regularly to ensure that it stays very fast.
Q. I have multiple sites. Is there a way to export/import settings?
A. Yes. The Pro version has the ability to export/import settings in a JSON format. We recommend configuring the plugin to fit your needs on the first site. Then, you can export the settings of that site and import them to your other sites (assuming you want the same settings).
Q. Can someone help me configure the plugin for my site?
A. The plugin comes with a common configuration so that it will work automatically upon activation. These default settings work for most sites. We do recommend reviewing the settings and tailoring them to your specific website's needs to get the most out of the plugin. The Pro version comes with priority support. If you need assistance with configuring your site, please contact us and we will help you.
Q. Do you offer refunds?
A. We stand behind our product. If you are having issues with our plugin, please let us know so we can figure out a solution. If you are not satisfied with WP Security Safe, then notify us within 7 days and we will refund your money.